my DA storyhi my name is fido, the cartoon fanatic jack russell terrier ,the dog of action and comedy,but overall a darn nice friendly underdog freelance cartoonist and animator with absurd ideas who wears a fedora hat :3
before i joined DA, around 2005-2010 i was just a typical pup who likes browsing around the web looking at flash cartoons,knox's claymations,stickmen battle arenas,fanart based on my favorite cartoon shows
and i used to do stop-motion films with action figures,clay figures,armymen and such when i was i junior high and highschool but ever sense i moved from pinto street that fuse fizzed out. :C i can't say i got tired of it but i lost alot of my creative clay figures and such now im reduced to just having props and action figures just collecting dust in my closet
so then after watching cartoons,movies,playing video games i decide to take up drawing cartoons and artwork during my sophomore year before gradulating and moving out of pinto street (where my username had its mea

fidos mission statementHi my name is Fido and of course some of you know that.
And it's time I give my mission statement to those who watch me or or new watchers watching me.
I can say I like to have a freelancing job as a cartoonist and a filmmaker it's been one of my top goals in my life. And to create characters and story basically based on my favorite things that i like or inspired by and even ideas that seem to come to my mind that i that I would have for a while then I would want to draw it out on paper then work on it in a program like Photoshop or GIMP without the use of a digital tablet but the digital tracing of the final lineart and thats kind of unique in my opinon. but also i dont draw for myself but i sometimes draw picture for people like MCSTEED tv,Dwen,Joe Horne and ofcourse you guys my friends. your more then a great audience you guys are Great friends and thats what i like about you guys your awesome
thank so much i appeciate your friendship.
I also enjoy

FAQ:
what is your name?
you can just call me Fido or Mr.Artz

when did you first become a cartoonist?
4 years ago, when I'd used to be in high school during my sophomore year
and I started to develop my cartoonist art skills around that and my senior year

when did you first hear of the Deviantart?
since I was a kid around 2005 and I liked looking at flash cartoons,Knox's claymations,stickmen battle arenas,and fanart based on my favorite cartoon shows just a typical browsing around the web since Newgrounds.

what are your favorite cartoons?
my list of favorite cartoons goes on forever so there are far too many to list

what are your favorite animes?
Lupin the third,bobobo-bo bo-bobo,cyborg 009,dragon ball z(all sagas),one piece,gundam,sgt.frog,golgo 13,and Hetalia

what is your favorite bands?
1.the Aquabats!
2.GWAR
3.the Phenomenauts
4.The Ghastly Ones
5.The phantom surfers
6.Dick dale
7.the Penetrators
8.ac/dc
9.Metallica
10.darude
11.Rammstein
12.Man or Astroman?
13.reverend Horton heat

favorite musician performer?
Andrew w.k and weird al Yankovic

favorite music genres?
I'm more of a rock ska
techno/trance/house
surf movie soundtrack instrumentals
video game music lover

what are your favorite artist's that inspires your artwork?
a lot of famous cartoons, graphic novel, and comic artist's including ones here on DA and FA. overall, there are a lot of things that inspires me

who are your favorite comedians?
The umbilical brothers, The three stooges, Abbott and Costello, Dane cook, larry the cable guy, Rodney Carrington, Mel brooks, Robin Williams and Monty python

Were you an animator?
yes, i used to make stop-motion movies and stick figure cartoons back then. unfortunately, not very many survived the fires of time so I moved on to 2d animation

what are your favorite video games?
1.Team Fortress 2
2.battlefield heroes
3.Freedom force/Freedom force vs The Third Reich
4.Champions Online
5.The Respawnables
6.Garry's mod
7.Spore
8.Worms
9.Mario kart Wii

which fandom do you like most?
I don't discriminate, I like a lot of fandoms and their creative content minus the adult content that goes too far of course

are you straight, gay, or bi?
I'm straight and I have friends and watchers who have different relationship and I respect that

do you have a Fetish?(its okay if you do)
yeah..I have a fart fascination. although I'm rather casual and tend to be subtle about the subject matter than most people. and basically, I find it funny and the concepts of flatulence being used as a,biological martial art, unconventional weapon and power had me interested when I played games like Oddworld and Tekken 3 and watch cartoons and animes that get away with this sort of thing. another example I was interested in mainly because of skunks and the thing they always do with their gas/musk in cartoons and video games.i think skunks are a crowning glory for this type of humorous power. but overall, I like to think everyone has a tame fetish and likes to express them in their artwork and literature, but that does not make them bad people.

what was your first favorite anthro skunk character on DA?
Taffy the blue skunk, to those of you who didn't know Taffy was a skunk girl who uses's her gas as for both defense and humor she was created by an artist by name of 4kt, she was going to be part of a webcomic series he was working on. she was a very popular character since 2009 until 2011 he deleted all the taffy art because he did not like all the attention she gets out of all his characters and he noticed why. so 4kt wanted to stop drawing her and tell his watchers to stop commissioning or requesting art on the character and he did it in a not so bright way(he wrote a stern journal) so this kind of exploded taffy's Pandora box of crazy fans that never respect his decision, never left him alone about it to the extent that he can't not even draw the character or mention her name anymore. (he has an another account but I'm not telling you if gonna flame him on it, okay?)

what got you into military and spy stuff?
G.I joe, the man from UNCLE, Archer, T.U.F.F. puppy, Get smart, and 007

what other art project did you do?
Fender racing: world grand Prix (a homemade comic series inspired by Wacky Races) short lived and old finished comics gone missing
Neighborhood sports league (inspired by humongous entertainment Backyard sports games) unknown
The coffin boys (inspired by the Ghastly ones,Beavis, and butthead, science mystery theater 3000) unknown
COMEDO wrestling(a fictional fire pro wrestling project inspired by Kaiju big battel, CHIKARA pro, and some Luchador superhero movies) unknown
The K9 unit( a project inspired by the spy dogs cartoon and the SWAT video game) scrapped
The K-9 unit!(inspired by the Aquabats, the venture bros, johnny quest, G.I joe, and Kamen rider) scrapped
Paramilitary Pets: not your average suburban commandos (inspired by the short-lived Barnyard commandos toyline and cartoon and the cats vs dogs theme) scrapped
MUTTS and CLAWZ(formerly known as Paramilitary Pet) (inspired by previous concept,spy films,G.I joe,Lupin the third,the venture bros,and sheep in the big city) developing ongoing

what are your favorite movie genres?
action, comedy, B-movies, and animated movies I'm not much of a buff on horror flicks

what's your favorite animals?
dogs and puppy's (because they are cute and brave)
cats and kitty's(same reason as the one above)
Skunks (I think you know the reason why lol)
Fox and vixens(they are beautiful and clever)
wolfs(they are beautiful wild dogs)

what's your favorite book you read when you were a kid that you still read today?
Captain Underpants

what are your favorite cartoon/anime characters?
ed,edd,eddy,mort,phil,dudley,kitty,fifi la fume,jigen,lupin,goemon,zentigata,inspector gadget,brain,lucky luke,the daltons,rintindumb,
as I said about cartoons far too many to list that goes for anime too

so you're born in the 90s?
yes I was born in 1994 but I'm a little bit of both old school and new school

what inspired your developing series MUTTS & CLAWZ
it started out as a "cats vs dog" concept between 2012-2013, alas when I watch cartoons and movies new inspiration come to me every day developing my project even more. its meant to be a "military adventure and spy capers meets the cartoony madcap slapstick and crude humor world of anthros"

what inspired your characters?
my inspiration for my characters usually come from both my imagination and various sources from cartoons, videogames,movies,famous artists, DA artists, etc but the inspiration for Fido (my fursona) came from the fact i think i look like a Jack Russel terrier everything in my real life apply's to my character

what religion are you?
I'm a Christian, but not religiously. spiritually. Being a Christian is not about being a perfect person. Its all about being a flawed person and regardless of our flaws we can have a relationship with our perfect creator It's a relationship with god the true creator of all of us.

do you do requests?
yes i do, but there are certain themes i don't do. so read the term and condition before requesting

where can will we see your animated content?
fidoartz.deviantart.com/galler…

what animation software do you use?
I'm experimenting with different animation software's so if it renders very well then its OK and approved

what type of animation method that you find annoying?
hand drawn, because when I try to animate a pose by drawing. some lines appear different and don't match up!

what are you fears in irl?
heights, silence,darkness(as in afraid of the dark), and Death

define "breaking the fourth wall"
Breaking the fourth wall is when a character acknowledges their fictionality, by either indirectly or directly addressing the audience. alternatively, they may interact with their creator this usually plays out for humor to poke fun at the writers, characters, plot, standards and practices, script, narrator or lampshade hangings.

what browser do you use?
Google chrome

what art program do you use?
GIMP 2

besides being a cartoonist,and film maker what else do you want to do?
basically alot of things expanding from becoming a game creator,voice actor,animator, kind like a jack of media trades overall

who are your top 14 favorite DA artists that you look up as good role models?
1.


2.


3.


4


5.


6.


7.


8.


9


10.


11.


12.


13.


14.



do you smoke,drink,or do drugs?
neither, and never will be doing such things in my lifetime.

whats your astronomy zodiac sign?
Libra

whats your Chinese zodiac sign?
year of the Dog

so you like to do voice acting? and do you hold voice audition?
yeah pretty much,only if i can pull off a voice the way i think the character's voice and accent sounds like in my head
as for voice auditions, i would plan to hold them and i will make a journal about it soon.



---
contacts
Fido artz



fidok9



Trusted friends only (Note me)



STUDIOnortonN



AgentFido


Trusted friends only (Note me)



Trusted friends only (Note me)



fido-artz.tumblr.com/

FidoArtz




Steam



---
Get a FREE visitor map for your site!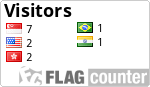 ---

put this on your
---██--- DeviantArt page
██████ if you're
---██--- not embarrased
---██--- to tell
---██--- others that
---██--- you're a Christian

╔═╦╗╔╦╦╦╦╦╦═╦═╗put this on
║═╣║║║╔╣╔╣║═╣╚╣your page
║╔╣╚╝║║║║║║═╬╗║if you support
╚╝╚══╩╝╚╝╚╩═╩═╝Furries! ♥


░████░░████░
░█░░█░░█░░█░ Put This
░████░░████░ On Your Signature
░█░█░░░█░░░░ If You Role-play
░█░░█░░█░░

Notes only

My Standards Do's and Don'ts in Requests and RP

Do's:
social interactions
farts/gasplay
tail teasing
humor/comedy
action adventure
cartoonish RP

Don'ts:
adult and sexual RP
dark themed RP
strong profanity